After the German rapeseed oil auto fuel project is put into operation in Jinan, it not only will digest the current limited rapeseed production in the province, but also will greatly stimulate the enthusiasm of farmers in the neighboring provinces to plant rapeseed, drive the development of the feed processing industry and other sideline industries, and form an agricultural industrial chain. The market has huge potential. You can't leave the vegetable oil. Now, some people say that this vegetable oil can also be used as biodiesel in automobiles. Would you believe it? "It is true." Wang Xiaojing, deputy general manager of Jinan Fengnong Co., Ltd., said to reporters.
Wang Xiaojing's company's busy schedule for the past few days is really enjoyable. The reason is to meet two German experts from far away, Shi Meize and Mr. Bindel. Prior to this, they had already drafted their intentions with Fengnong Company, introduced Swedish and German investment companies, wholly-owned or jointly established rapeseed oil refinery, automotive fuel oil processing plant, and port storage tank export pipeline system. The total investment of the project is 75 million euros, which is about 750 million yuan. Two German experts visited the country and will conduct further investigation and implementation on the specific conditions of the project.
"After the German rapeseed oil auto fuel project is put into operation in Jinan, it will not only greatly stimulate the large-scale planting of the surrounding rapeseed industry, but also will fill the gap in the scale production of this technology in China." In Wang Xiaojing's view, the petroleum resources are increasingly depleted. With the increasing pressure of increasing demand, the search for and development of alternative energy for oil entails unlimited business opportunities.
Foreign "Energy Rape" has become a scale Wang Xiaojing has conducted extensive research on the cultivation and refining of canola at home and abroad. He told reporters that the use of rapeseed, soybean or other vegetable oil as fuel for diesel vehicles is no longer an illusion. Many countries in the world are currently vigorously developing this "biodiesel" technology and promoting its industrialization.
According to reports, biodiesel is derived from the degreasing of vegetable oils followed by methylation, as opposed to mineral diesel. It has three major advantages: First, it is renewable; second, it is an excellent environmental protection feature: The biodiesel does not contain sulfur. With aromatic alkanes, emissions of sulfur dioxide, sulfides and other waste gases are significantly reduced, and their degradability is significantly higher than that of mineral diesel. Third, they can be directly used by existing diesel and diesel distribution systems. Therefore, biodiesel has a central position in the alternative strategy of petroleum energy.
In fact, as early as 1990, there were examples of using vegetable oil as an automotive fuel in foreign countries. At the Paris World Expo, when the diesel engine invented by Rudolf Dizel was first exhibited, the fuel used was peanut oil. Olympian, a high school student in Ohio, recently succeeded in separating vegetable oil into biodiesel, using his own biodiesel as fuel, and driving a 1984 version of the Volkswagen Jetta, driving more than 3,000 miles.
Wang Xiaojing specifically mentioned that canola that can be converted into biodiesel is called energy canola. Since the fatty acid carbon chain composition of canola oil is similar to the carbon number of diesel molecules, the conversion of biodiesel with low erucic rape oil is an ideal substitute for mineral diesel. At present, foreign development of rapeseed as biodiesel has become a scale. Most countries in the world use 20% biodiesel and 80% petroleum diesel for compounding. They can be used in any diesel engine and directly utilize existing oil storage, transportation and distribution facilities. In 2004, biodiesel production in the EU countries using low erucic acid oil as raw material was about 1.6 million tons, which accounted for 80% of the total production of biodiesel in EU countries during the same period, which effectively eased the shortage of diesel oil. By 2010, EU countries are expected to produce more than 3.4 million tons of biodiesel from canola. Since the beginning of the 1990s, the United States has begun to put biodiesel into commercial applications. The scale has been formed in the last two years. And Canada, Brazil, Japan, Australia, India and other countries are also actively developing this industry. Although China has conducted research in this area in recent years, large-scale industrial production and applications are still blank.
The domestic market has great potential "One of our cooperation with the German side is to provide 300,000 hectares of land for the cultivation of rapeseed, a total of 450 million mu, which will provide a huge market space for domestic rape cultivation."
According to Wang Xiaojing's survey, as an ideal raw material for biodiesel, the development of rapeseed cultivation in China has unique advantages. It has a wide range of applications and great potential for development. The Yangtze River valley, Huanghuai area, northwest and northeast areas are all suitable for growth. The suitable area of ​​cultivated land is more than 1.5 billion mu. Only the Yangtze River valley and Huang-Huai area are suitable for winter rapeseed paddy fields with an area of ​​more than 300 million mu.
"Jinan's rapeseed oil auto fuel project will not only digest the current limited production of rapeseed in Shandong Province, but will also greatly stimulate the enthusiasm of rape cultivation in neighboring provinces, increase farmers' income, and drive the development of the feed processing industry and other sideline industries. The formation of the agricultural industry chain has even become an emerging industry with huge market potential, said Wang Xiaojing.
Wang Hanzhong, director of the Oil Crops Research Institute of the Chinese Academy of Agricultural Sciences, predicts that as long as policy, technology, and investment are all in place, after 15 years of efforts, by 2020, China's canola planting area can reach 400 million mu, with an average yield of 200 mu. In kilograms, the oil content is about 50%. By then, China can rely on "energy canola" to produce 60 million tons of biodiesel each year (of which 40 million tons are from vegetable oil and 20 million tons from the transformation of rapeseed stalks), which is equivalent to building three never-ending "green daqings." oilfield".
Mr. Bindel told reporters that biodiesel extracted from rapeseed is a new green power fuel, which has attracted the attention of the heads of the member states of the European Union. The German government has taken the lead in advocating the use of vegetable oil to give preferential treatment to consumers when buying vehicles and oil. At present, Germany's car engines using biodiesel have accounted for 5% of the total, and EU vegetable oil demand has reached 300 billion liters annually. However, with limited land and raw materials in Europe, the output is far from meeting the demand. The search for cooperation in China has become a realistic choice for many European industrialists.
"We will set up a refinery in the coastal areas of Shandong, and the products will be shipped back to Europe for sale." Bindell did not disclose the possible cost of the product after the completion of the factory, but it is said that the current cost of biodiesel in Europe is only US$1.2 per litre, and the products produced in China The cost should be low or not high.
Expecting policy support As the saying goes, everything is difficult at the beginning. In an interview, the reporter learned that although the Outline for the Development of the 10th Five-Year Plan in China proposed the development of various alternatives to petroleum, the development of biological liquid fuels was identified as the direction of national industrial development, and the biodiesel industry was included in the relevant national plans. However, "energy canola" faces a series of bottlenecks in its development. It is mainly due to the lack of attention to the research, development and utilization of oil crops for food and energy. The total production of oil crops is insufficient, especially the lack of understanding of the potential and significance of energy rape, and lack of supporting policies for the development of biodiesel industry.
In view of this, Wang Hanzhong experts recently called for the country to introduce specific measures to vigorously promote "canola biodiesel." He suggested drawing lessons from European and other countries in Germany to formulate a tax-free policy for the biodiesel industry and reduce the taxes on the biodiesel industry. The "National Energy Oil Crop Research Center" was established to conduct long-term and sustained research on energy oil crops that focus on energy rape. At the same time, he also called for the inclusion of rapeseed biodiesel varieties, processing and conversion technologies into the national high-tech industrialization demonstration project, the establishment of a "special project of rapeseed biodiesel technology," and organized the country's superior scientific research forces to carry out collaborative research.
"We are now hurrying to report the project to the district and city agriculture bureaus. We hope to get strong support from relevant departments and related policies, and cooperate with large corporations or consortia to make the project take root as soon as possible." To the future, Wang Xiaojing sees more. It's business opportunities, and its eagerness is on the table. According to reports, if the work is going well, the project is likely to set up a special industrial park in Jinan, "to allow the father and father in Shandong to benefit first."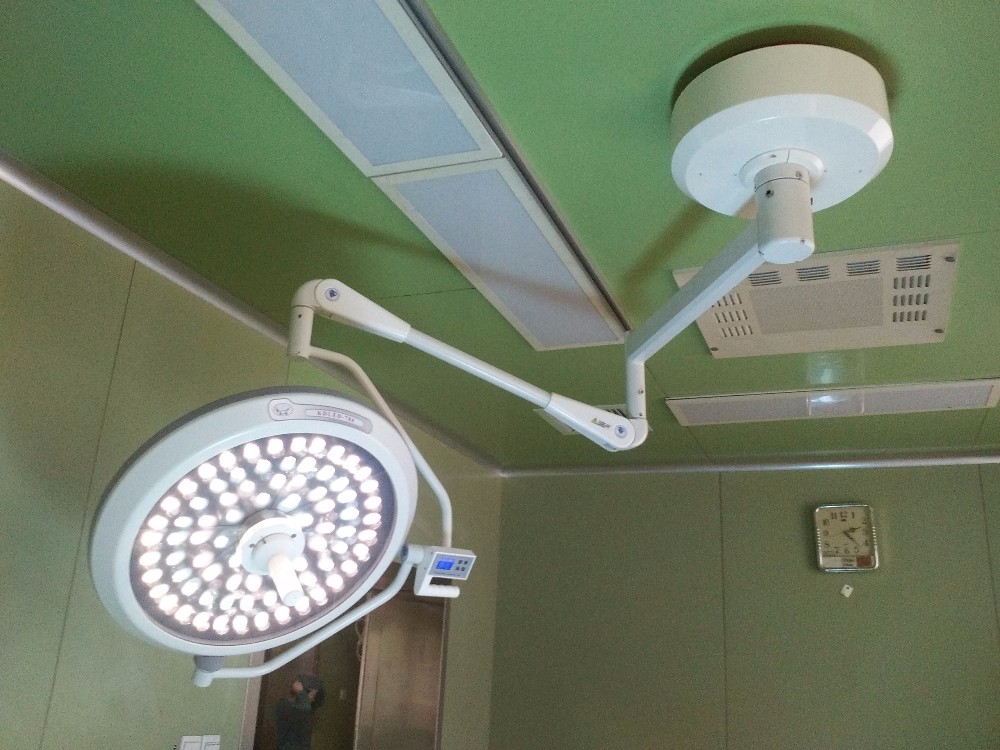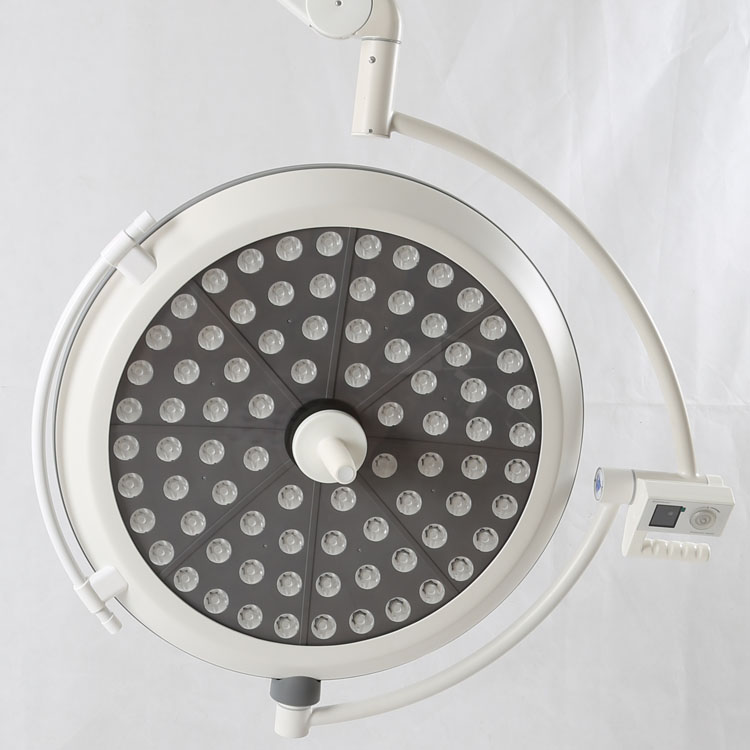 Germany imported beads
Imported French lens
mould Die-casting Eight edge type Revolving arm
Optional emergency power supply≥3 hours
The main features:
1)Ideal cold light effects
Using the new LED cold light source, ensure energy saving and environmental protection and long service life up to 80,000hours and more.
The temperature increase of surgeon`s head below 1℃. LED do not engender infrared ray and ultraviolet radiation, without the temperature
rise and tissue damage caused by halogen shadowless light, also it can accelerate the wound healing after surgery, and without Radiation pollution.
With color temperature constant and soft, LED is very close to the sunshine.
1) Excellent shadowless effect
Lamp with the most scientific radian and Multi point light source design, ensure better uniform illuminance. When the lamps are partially occluded,
also can achieve perfect shadowless effect.Lamp panel radius of gyration ≥182cm, the lamp can be pulled to vertical floor, convenient to any angle illumination.
2) Excellent deep lighting
It is based on modularize method by Computer Aided Design, focused to irradiating with more beams of LED. It produces the deep lighting which beams
more than 1200cm,the illumination of center up to 180,000Lux or more, and offer the color temperature that can be adjusted from 3700K to 5000K which
is close to sunshine. Absolutely, it really reflects the color of human tissue and satisfied by all kinds of operating light needs.
3) Advanced control system
The use of liquid crystal display button control, to meet the needs of the medical staff of different patients with the brightness of the operation.
It offers illuminance memory function.
It does not effect using when a single circuit or one bulb is broken.
4) Universal suspension system
Rotating arm, a new type of alloy material is made of eight edge type.
Balanced system using imported arm module, more than 5 group universal joints, every cantilever must has more than 3 joints which can be rotated in 360°,
The structure is light, easy to manipulate, accurate positioning, can provide the maximum range of regulation.The equipped with fatigue correcting unit and
fix position hand handle device, easy to fix position after long time use.
5) Modern laminar lamp
The thickest part of lamp-chimney is not more than 10cm.
The lamp-chimney is made of ABS, The handle on the central of lamp can be detachable, can take high temperature (≤ 134°C) sterilization treatment,
easily adjust, flexible fixed.
Single Dome Operating Light,Operation Theatre Lights,Single Head Operating Light,One Head Operating Lights
Shandong Kang'erjian Medical Technology Ltd. , http://www.kangerjian-medical.com